This is a long overdue tag from Meeya.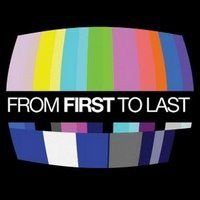 Participants: 1. Me and Mine 2. Creative In Me 3. Little Peanut 4. Pea in a Pod 5. Sugar Magnolias 6. All Things Me 7. Because Life Is Fun 8. Mind Bubbles 9. Something Purple 10. Stripe at Yellow 11. Vanity Kit 12. Em's Detour 13. Big Eyed Gal 14. The Chronic Shopper 15. Vital Sighs 16. Maver 17. CODPG 18. Working It 19. MyParty.Finds.A Home19. Jo's Precious Thoughts
MY FIRSTS
First real job
:: Citytrust Banking Corporation
First screen name
:: None
First funeral
:: One of my best friend's mother's funeral.
First pet
:: None. Never had a pet.
First piercing
:: Ears, when I was born.
First tattoo
:: None and no plans!
First credit card
:: Citytrust Mastercard
First kiss
:: I was 20 years old when I had my first kiss.
First enemy
:: I can't remember.
MY LASTS
Last car ride
:: Today.
Last kiss
:: 2 minutes ago, before I published this entry. ",)