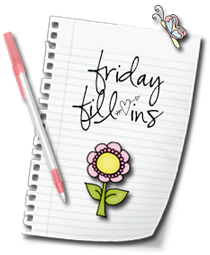 She [my daughter] had a great piano recital.


My husband is by my side, always.


I know this: Life is too short. Live your life to the fullest, everyday.


It doesn't feel like summer still.


These words apply to me: impatient and demanding.


Today the sun was shining.


And as for the weekend, tonight I'm looking forward to dinner with family in celebration of hubby's birthday, tomorrow my plans include taking the kids to the school's year end pool party and Sunday, I want to relax but can't since I have to work till 2:30pm!