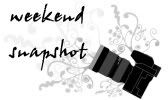 Spray Lake, Kananaskis, Alberta




City of Canmore
Last Friday, me and my friends went on a road trip while my kids are in school. We left [at 8:30am] as soon as I dropped off the kids. But had to cut our trip short since I have to be back before 4pm to pick up my kids.
And then while waiting for hubby to come home, we spent the time watching "The Proposal." We loved it! It was funny and heart warming.
By 6pm, we left to have dinner to celebrate Joyce's birthday [the girl in blue with long curly hair]. It was a girl's night out.