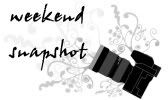 Last Saturday, I attended my third wedding here in Canada. Our first one was a Filipino wedding. A friend from college. Very simple and small and intimate. My daughter was one of the
flower girl
, her first.
The
second wedding
that we attended was the wedding of my husband's former boss, and it was awesome! Our first Canadian wedding.
This 3rd one is also something different. The guy is from Guatemela, a soldier. And the girl, a co-worker of mine, is a native-Indian. Her father is actually the Chief of their tribe. The whole entourage was in the long limo with the bride. They exchange vows in a Lutheran church @ 3pm. No mass was included, just the exchange of the vows. They don't have principal sponsors like Filipino weddings.
Dinner and dance followed at Radisson Hotel. We had cocktail @ 6PM, then dinner @ 7pm followed by speeches and first dance of the newly weds, the bride and her father, and the groom with his mother. I left at around 10:45pm and they still haven't done the cutting of the cake, the bouquet or the garter throwing. Only a few guests remains then. She mentioned that they have a cake but it wasn't visible in the reception area.


The bride and her father, walking down the aisle.




The bride made her own and the entourage's bouquet... and all the center pieces at the reception.